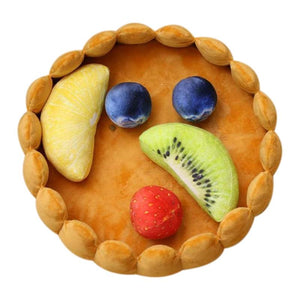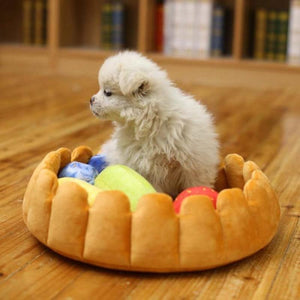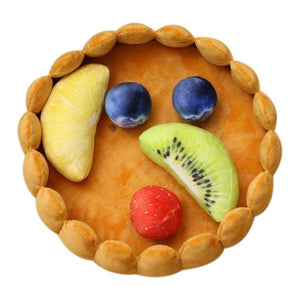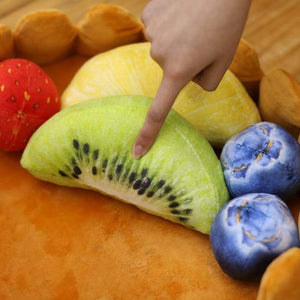 It's time to show your love for fruits to your cute little cat. Get your hands on this Fruit Tart Style Pet Bed today!
We all know that pet ownership can be a challenge, but one area in which most homes have extreme difficulty finding balance is when it comes to providing delicious treats. This Fruit Tart Style Cat Bed is sure to give both you and your kitty some much needed break from the normal routine.

This cat bed is shaped just like a delicious homemade fruit tart, it's the perfect spot for your pet to curl up and sleep. The small size and slight elevation will make them feel safe and secure.
It's said that in ancient Rome cats were worshipped as gods because they protected grain supplies from rodents- these felines are still seen as "supplicants" today! Keeping this history in mind, spoil your kitty with their own sweet treat so they can nap soundly while protecting your food supply too!
Features & Benefits

Keeps your cat off the couch.
Protects your furniture from scratches and hair.
Makes you feel like a cool, hip cat owner.
Your pets will love it!
Materials: Polyester;  Filling: Cotton

Approximate Size: 16" x 14" / 40 cm x 11 cm

Get one for your pet today!