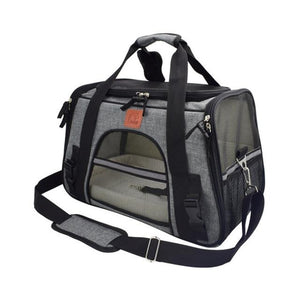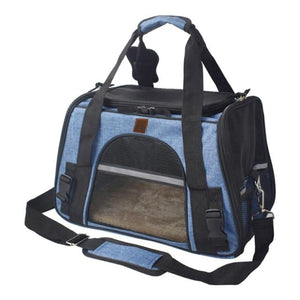 You want to keep your kitten safe and comfortable during travel, right? 

Make sure your cat is comfortable and feeling safe with this travel carrier. A spacious carrying case for airline travel or trips to the vet.  It comes with enough space for windows so people can see how cute they really can be inside too!
The lightweight fabric carrier is perfect for any cat lover. Cool Mesh windows, a secure fastening buckle and side zipper make traveling with your fuzzy friend a breeze.
It's cozy enough to be their favorite pillow but tough enough to handle the roughest terrain!
Pet Weight: Cat 6.5kg / 14 lbs, Dog 5kg / 11 lbs
Benefits:
Convenience
It's lightweight and easy to carry.
There are plenty of pockets for storage.
Your cat will feel more secure in the carrier.
Safety
Keep your cat safe while it travels.
Makes transporting cats easier.
Cozy
Your cat will be more comfortable.
You'll have peace of mind knowing your cat is safe and happy.
Gives them fresh air. 
 Get one for your cat today. It will love you for it!
Cat travel carrier
Great quality! However my cat is 6 kilos and doesn't fit / the carrier is too small
Cat travel carrier
Great quality! However my cat is 6 kilos and doesn't fit / the carrier is too small