Foldable Cat Carrier Backpack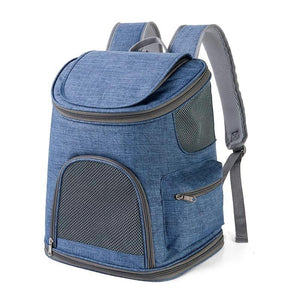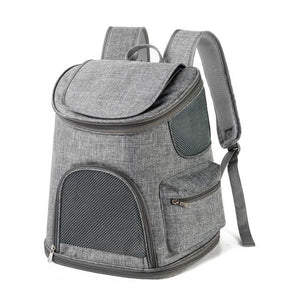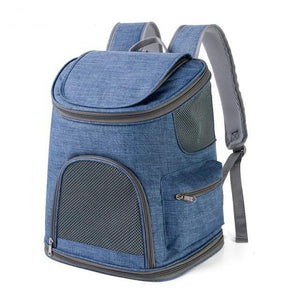 Cats love to travel! The Foldable Cat Carrier Backpack will make it easy for you and your cat to go anywhere together.
Designed to be highly portable and easy-to carry, this cat carrier backpack is perfect for hiking or camping trips with your furry friends, without having to worrying about sore shoulders from carrying around heavy bags!
Features:
Foldable: Many cat owners use this carrier on the go, and it can easily fit your pet. When not in use you may fold up the backpack for easy storage!


Comfort & Convenience: The shoulder strap is padded, so you can carry it around your companion without any worries. Plus there's an extra side pocket where all sorts of other stuff could go if needed during the hike - like a water bottle perhaps.


Ventilation: The Cat Carrier Backpack is a great way to keep your pet safe while out on the go. The top entrance makes it easy for them to stick their head through and see what's going around, but if you want more privacy then just roll up that pad! There is also ventilation windows which provide fresh air flow, so they stay happy and healthy during journey time as well.


Durable - Holds up to 14lb (6.3kg) of your furry friend!


Material: 

Waterproof Oxford Cloth
Get one for your furry friend today and enjoy the outdoors together!